---
USMC M1967 Pack sytem
These items were replacement items meant to replace some of the Marines canvas gear for southeast asia. However most of the USMC units were rotated out before most of it could be issused. Therefore this stuff can be very expensive, very rare, and hard as heck to find. Due to it's collectible nature. I have included high res photos you can use to compare to whatever you may find.
As far as the way the system was used, there is nil documentation I can find on the system, but as far as I can figure out the USMC wanted to retain the upper and lower packs from the old wirehook and button gear they were using. The field pack was made to ride high with the butt pack underneath it. The suspenders had QR releases and snaps for the field pack.
---
M1967 USMC suspenders NSN 8465-00-078-4581
Same as the Army except these had quick release straps and snaps to hold the pack.
CLICK HERE FOR DETAIL PHOTOS
---
M1967 USMC Field Pack NSN 8465-00-860-0337
This was a 3 pouch pack that rode up on the shoulder straps. It has three pouches and a wire hook grommet set between the two smaller pouches.
CLICK HERE FOR DETAIL PHOTOS
---
M1967 USMC Butt Pack 8465-00-860-0314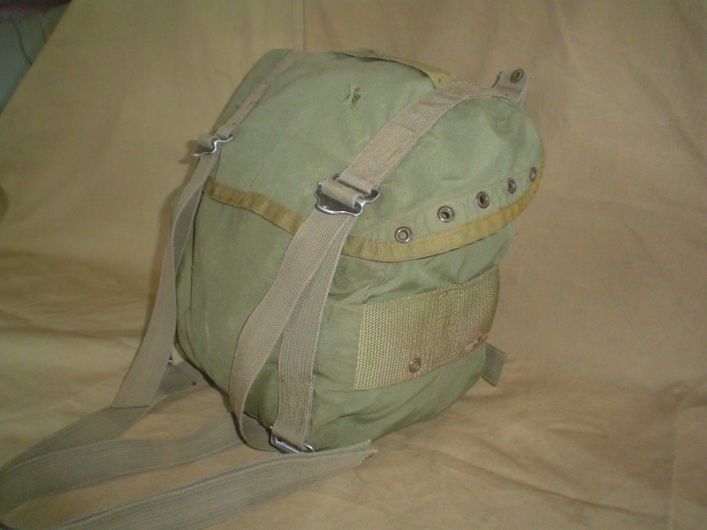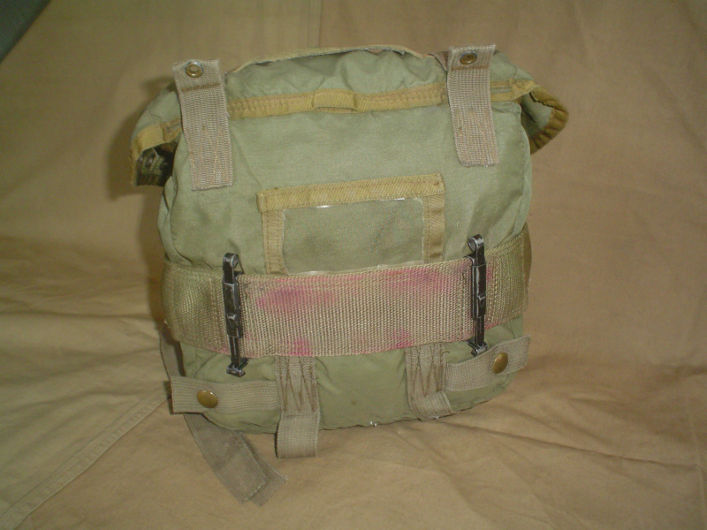 Like the Army's butt pack only these have snaps for the suspender strap loops, these are a little less expensive then the other two parts.
---
---
---
How to contact me!
Click on my name to email me!
Shawn Noe
---